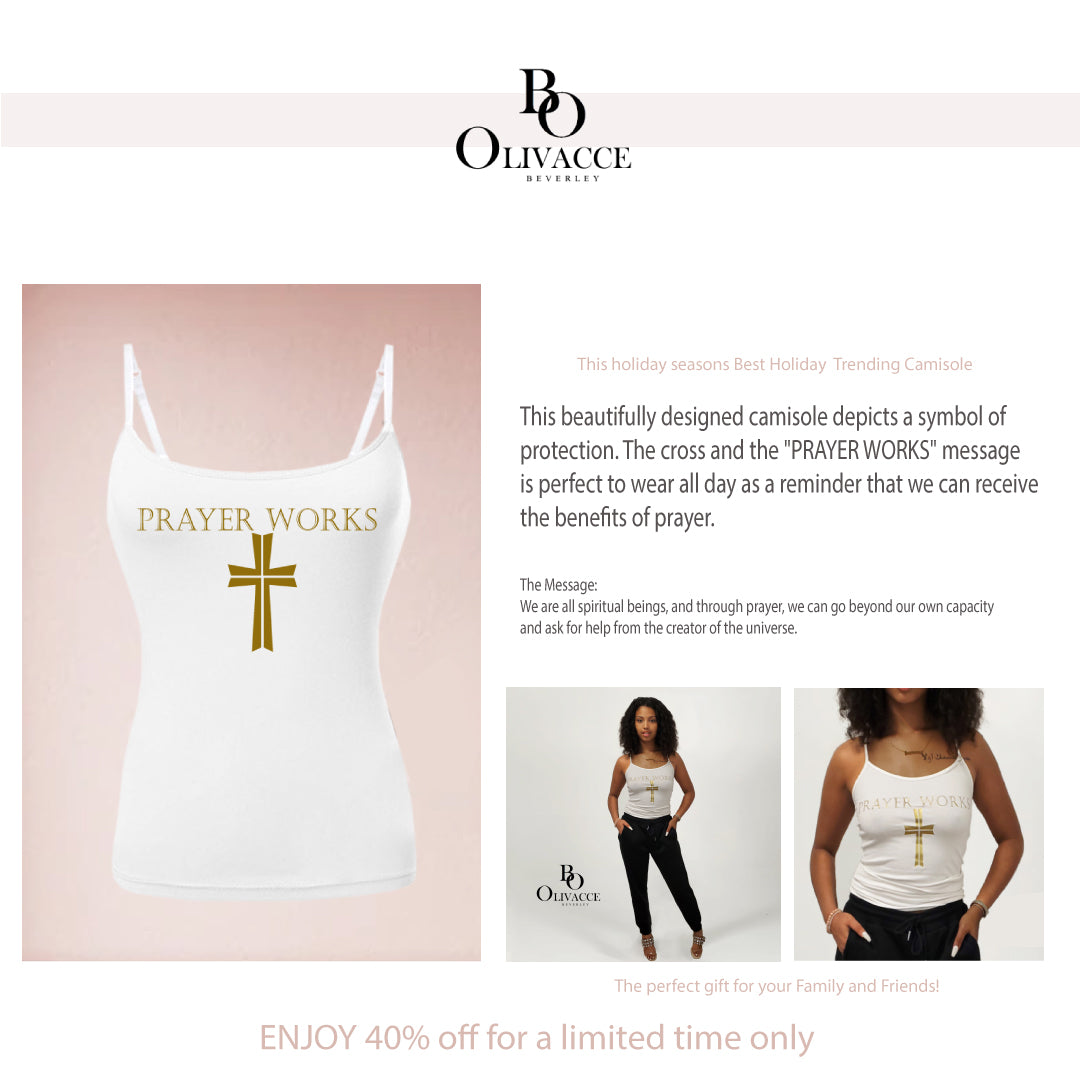 Introducing: 
This beautifully designed camisole depicts a symbol of protection. The cross and the "prayer works" message is perfect to wear all day as a reminder that we can receive the benefits of prayer.
The Message: Prayer works
We are all spiritual beings, and through prayer, we can go beyond our own capacity and ask for help from the creator of the universe.
By wearing this beautiful camisole, you will want to delve into the power of prayer.