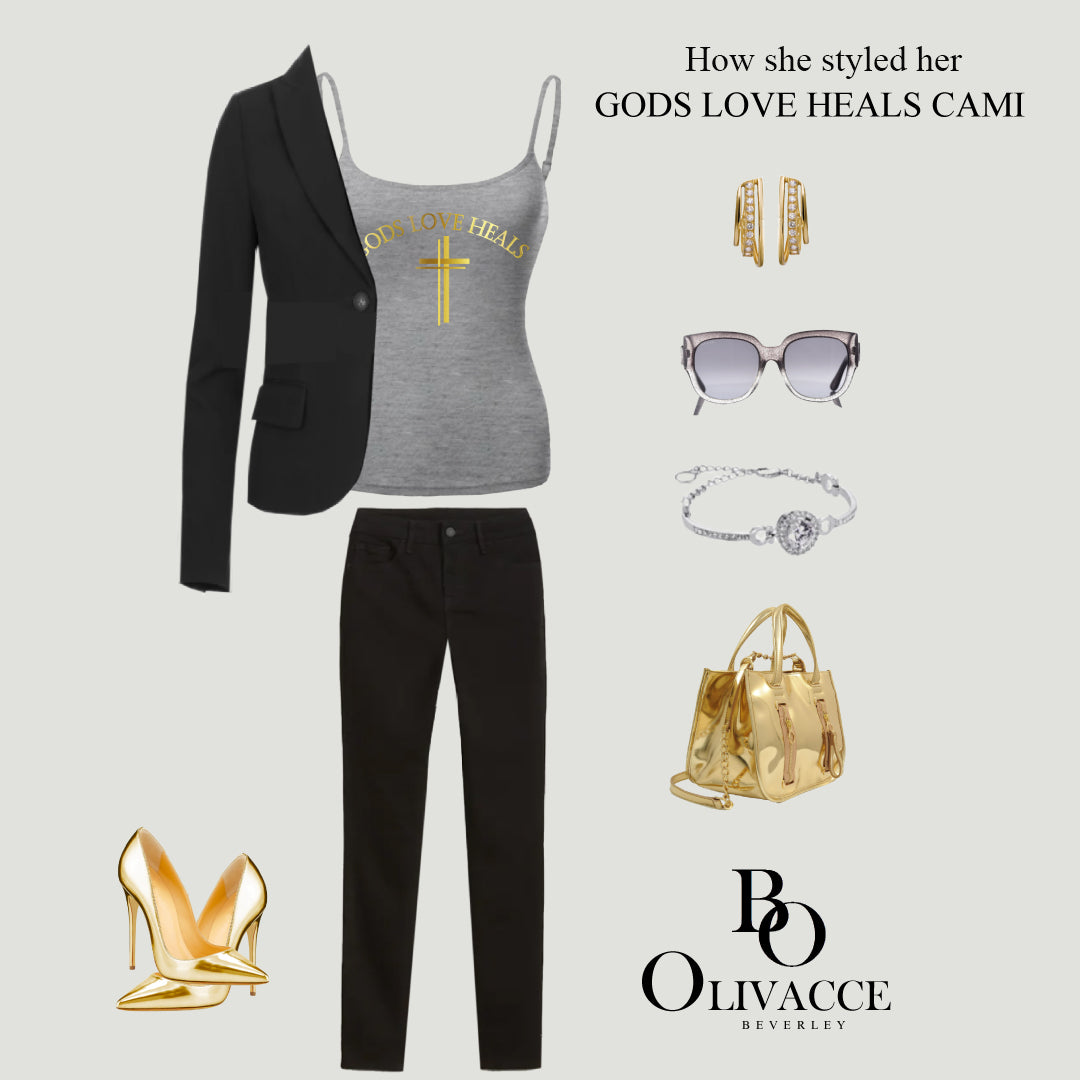 How To Style Your Camisole Like A Fashionable Fashionista!
A Question for you:
Have you ever worn a camisole with such a beautiful message?
This "God's Love Heals Camisole" is designed to have you looking sharp and starting conversations all over the place. It is a New Look.
Message:
You will receive numerous compliments when you style it like Her.
Beverley Olivacce:                                              
A prestigious go-to label for Eveningwear and ready-to-wear,
Beverley Olivacce has designed elegant, luxurious, inspirational camisoles and introduced the category on BeverleyOlivacce.com.
The evolution of her brand into the casual aspect of a woman's lifestyle was inevitable after noticing the void. Beverley says this is only the beginning of creating great styles for all categories of a woman's lifestyle.
From Signature Gowns to cocktail dresses to jumpsuits and now to inspirational camisoles, the magic of the Olivacce brand continues.
Look for the label that bears Olivacce's signature.
Signup for our alerts, events and newsletters...