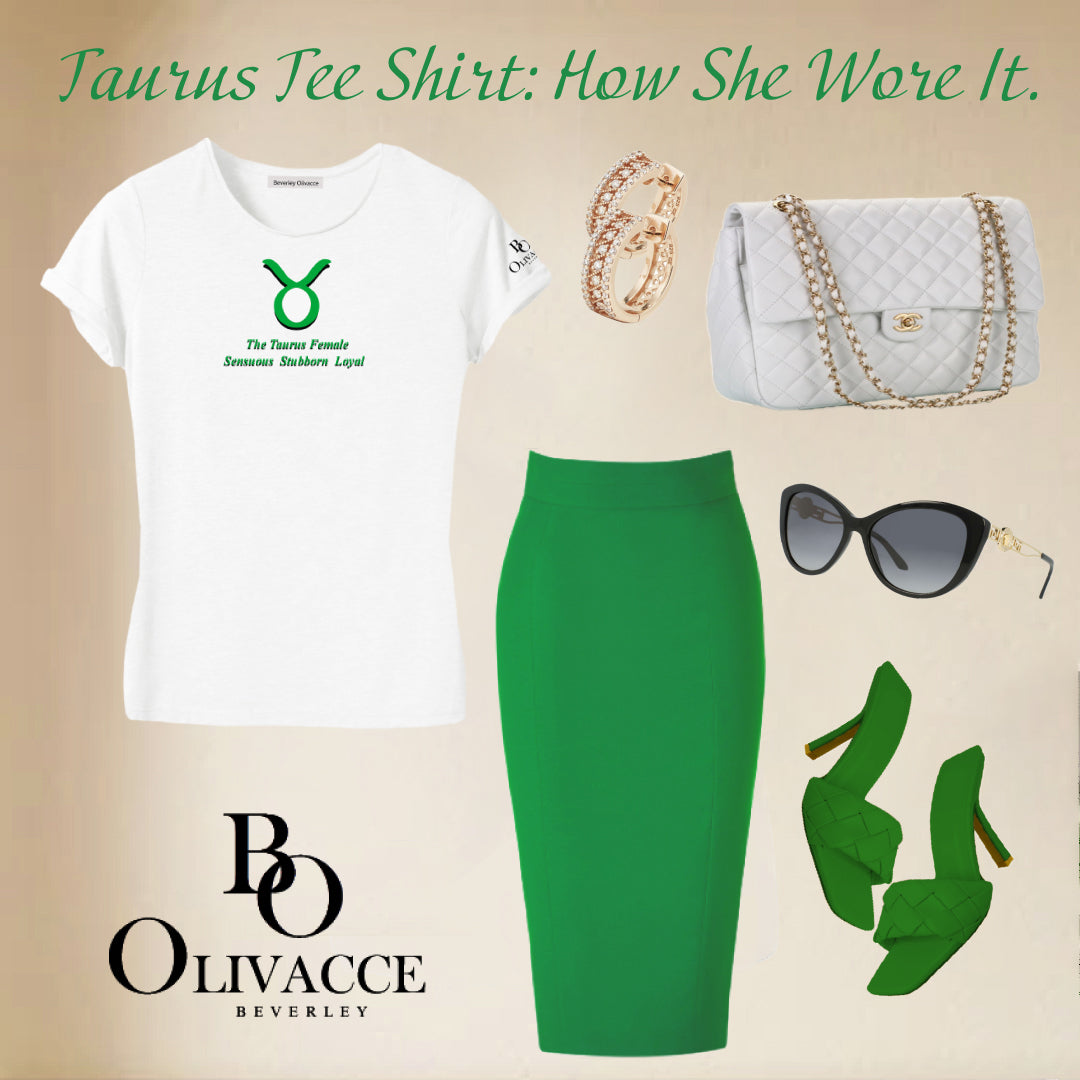 Hey Taurus Fashionista - Its your Birthday!
To my fellow Taurus Fashionista! If you are celebrating a birthday, from April thru May, you will want to have a luxurious signature Tee that will make you feel oh-so-chic.
This Tee is so cool and designed for you to shine on your special day !!
You can start your birthday morning by jazzing up your Tee with a pencil skirt and accessories that we have stylistically arranged for you.
Wear this beautiful Tee Shirt all month long. It is a classic, and classics never go out of style!